SPR Region is all Set to Become Residential and Commercial hub of Gurugram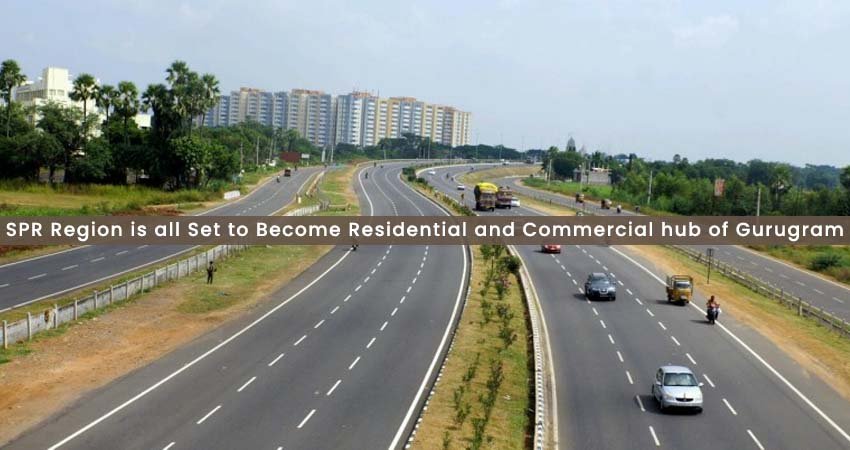 Southern Peripheral Road (SPR) is expected to be the most important and highlighted residential and commercial hub of Gurugram in the coming future, as it features connectivity link to golf course extension road and NH8 along the Sohna road. Southern Peripheral Road (SPR), a 150-meter-wide road, will directly connect the Golf Course Extension Road and National Highway 8, plus the Sohna Road, and is estimated to be the biggest residential and commercial real estate hub of the coming future. 
SPR, a six-lane expressway has been declared as a National Highway, which means that this stretch's maintenance will come under the NHAI (National Highways Authority of India). In addition to this, metro connectivity is planned along Southern Peripheral Road in the Phase II. The rise of SPR can trigger the rise of residential and commercial hubs in Gurugram, attracting developers to build new projects, giving Assets Deals more opportunities to create sustainable values for both residential and business purposes
SPR's new sectors include 68, 69, 70, 70A, 71, 72, 73, 74, 74A, 75 & 75A which is expected to trigger the rise of residential area in Gurugram. SPR is set to become home to those looking for shifting to new residencies with properly planned infrastructure, several IT parks, shopping malls, spacious plots, good connectivity, and availability of projects nearing completion, All this will make Southern Peripheral Road in Gurugram a sought-after location for home buyers. The region offers two, three, and four-bedroom apartments, along with numbered villas and plots.
Many prominent developers such as DLF, TATA, UNITECH, BPTP, SPAZE and M3M have launched their premium projects in this location. M3M, DLF, BPTP have created a huge wave of residential and commercial projects in Gurugram. M3M Cornerwalk, M3M Prive 73, M3M Broadway, are ready to move in commercial projects which provide lease for branded retail shops, commercial spaces and studio apartments under possession period and  Dlf Alameda , M3M Skywalk ,Tata Primanti are the residential skyscrapers with all required premium amenities.