SPR IS AN EMERGING HOTSPOT OF GURUGRAM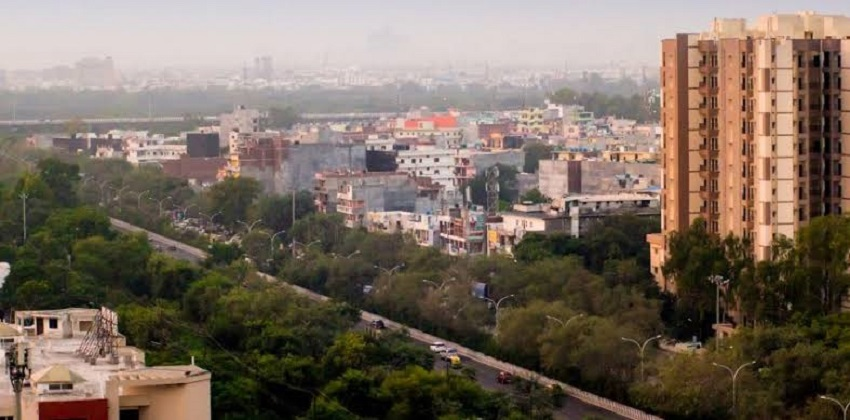 Southern Peripheral Road (SPR) in New Gurugram in the Delhi NCR is drawing the attention of end users and investors alike. We give below some salient factors responsible for this trend — Team Times Property
Realty players say that Southern Peripheral Road (SPR) has emerged as a posh locality with a mix of residential and commercial properties. A crucial link between Faridabad-Gurgaon road, Golf Course Extension Road and Delhi-Gurgaon Expressway, SPR is an emerging realty hotspot in New Gurugram.
Positioned as an up-market location, this 16kmlong and 150-metre-wide road intersects Sohna Road at Badshahpur and connects NH-8 to Golf Course Extension Road.
With excellent connectivity to existing commercial hubs and social infrastructure developing rapidly, residential as well as commercial realty markets of SPR are expected to fetch good returns on investment in the future.
Why SPR: There are many factors working in favour of SPR and making it an excellent forthcoming residential hub.
Proximity with developed areas of Gurugram and commercial hubs nearby are the main factors working in favour of this location. Excellent connectivity to Golf Course Extension Road, Gurgaon-Sohna Road and NH-8 is also an advantage. SPR is also linked to Dwarka Expressway through National Peripheral Road (NPR). Further, through Hero Honda Chowk, Rajiv Chowk, and NH-8, one can easily reach Delhi, Faridabad and Gurugram along SPR.
The area offers better social infrastructure and amenities compared to Northern Peripheral Road (NPR). BMW Training Centre and Suraj Public School on SPR, on way to Gurgaon-Jaipur Highway, are added incentives for buyers here.
In the draft development plan of Gurgaon-Manesar Urban Complex, 2031, Huda has reserved 125 acres for affordable housing in Sector 68. As per existing norms, there will be only 300 people per acre, which means one cannot construct more than 60 units on an acre. If the population density is increased to 900, around 180 units can come up on an acre. Realty scenario: SPR is touted to become a premium residential hub in the future due to the presence of luxurious projects with modern amenities like clubs, swimming pools, gyms, all coming with high specification. Majority of the apartments in the location are of 3-and 4BHK configuration, between 1,500 sq ft and 3,000 sq ft in area.
Residential areas adjacent to SPR include Sectors 69, 70, 70A, 71, 73, and portions of 48, of Gurugram.
Over 20,000 units are under construction in various sectors along this road. The properties under construction are currently priced in the range of Rs 4,500 per sq ft to Rs 9,500 per sq ft, around 20-30% lower than the projects on Sohna Road and Golf Course Extension Road.
SPR offers a host of options for investment from reputed developers at affordable prices, which can have capital appreciation of 25-30% in the near future, realtors say. When fully operational, more developers are expected to launch projects in the area.
Apart from residential realty, this area also has great potential for institutional and commercial development. Sectors 74, 75, and front belt of Sectors 71 and 73 are designated for commercial development. SPR is close to DLF Corporate Greens (housing the Tata Consultancy Services office), next to NH-8.
Prospects: As per the New Gurgaon-Sohna Master Plan, 2031, major infrastructure projects have been planned along SPR, including, extension of Delhi Metro's Yellow Line, extending SPR to a six-lane expressway and linking it to Gurgaon-Faridabad road. Once complete, SPR will provide excellent connectivity between NH-8 and Golf Course Extension Road.
Ready-to-move-in properties: Major areas along SPR are Sectors 69, 70, 71, 72, 73, 74, and 75, with Sectors 69 and 70 among the most developed due to their proximity to Faridabad, Sohna, and Gurgaon-Sohna Road.
Prominent developers like Tulip Infratech, Tata Housing DLF, Unitech, GPL, AIPL, BTTP, have ready-to-move-in luxury projects in the area.
Sector 69 is a stone's throw away from commercial establishments and malls including Spaze, JMD, etc. Key projects here are Tulip Orange, which is home to 500 families, White, Ivory, Purple, and the forthcoming Violet. Lemon, an affordable-housing project, has also come up in this vicinity.
Price range here is between Rs 6,500 per sq ft and Rs 8,000 per sq ft, with good absorption rate.
Source : TOI