SPR is All Set to Be Revamped Including Golf Course Road Extension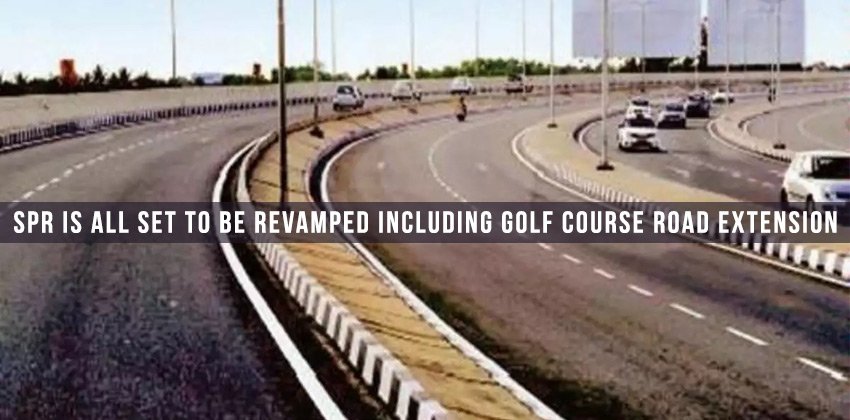 GMDA Officials after attending meeting with CM Manohar Lal Khattar stated that the entire Southern Peripheral Road from Faridabad to NH-8 is going to be revamped in upcoming months. As per the reports, earlier only Golf Course the Golf Course Extension Road  stretch of the SPR was supposed to be revamped. At the meeting of GMDA, the officials presented a proposal to upgrade the stretch between Vatika chowk and Faridabad with the construction of flyovers at five crucial intersections at a cost of Rs 540 crore.
Earlier, officials were finding the option of both underpasses and flyovers at the junctions. Finally they had to settle for flyovers as underpasses would result in water logging during the monsoon and made it hard for heavy vehicles to navigate the stretch.
A senior GMDA Official said, "we proposed upgrading the stretch through the construction of flyovers at five intersections since the technical viability of these was found to be more , although the GMDA chairman (CM Manohar Lal Khattar) approved the proposal, he told us that the scope of the project should be expanded to include the whole SPR, meaning the entire stretch between Faridabad Road and NH-48. Now, we will revise the proposal and the estimate and present it before the chairman again". The meeting ended with the approval of one more proposals to procure 100 minibuses for the Gurgaon service. Chief executive Sudhir Rajpal said 32 possible routes had been identified in the city for the same service. He also confirmed that the revenue from the bus service had improved significantly from Rs 11-12 per KM to 41 per Kilometer. The cost of implementing this service is currently Rs70 per Kilometer.
Other issues that were dicussed in the meeting included a plan to provide round the clock water supply across the city and a proposed sports stadium spanning across 12 acres in Farrukhnagar. Plus, one more proposal got approval, which was of creating new sports facilities at Tau Devi stadium like shooting range, badminton court, and swimming pool and upgrade of existing cricket stadium.  Furthermore, officials stated that the proposal of 28 km long metro network had been prepared and sent to the centre. The Union Government, the officials said, has given in-principle approval to the project.
As per the officials, the proposal to build a Metro spur from Rzang La Chowk to Dwarla had also been sent to the government for approval. Kahttar confirmed that he along with union minister would work towards making this proposal a reality.  An official stated, "The chairmain has directed NHAI to explore the feasibility of constructing the portion of the road passing through the park as flyover. This will prevent any harm to the flora and fauna there," .