Serviced Apartments: The Rising Trend in Metros, Tier II cities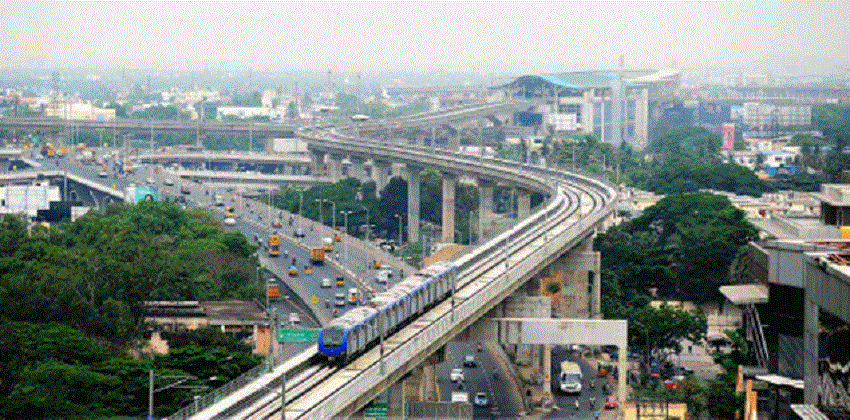 The serviced apartment's concept in India has been around in one form or the other for about 10-12 years.
Today, the concept of serviced apartments works very well in the metros and larger Tier II cities where starred hotels are notoriously overpriced.
Service apartments are the emerging trend in the corporate hospitality sector. Often, the executive traffic of many MNC and domestic companies is too erratic to justify a standalone company guesthouse.
Also, the needs of business occupants are very different from those of the usual hotel occupants. Service apartments, which invariably offer a suitable 2-4-star service and facilitation level, are the natural choice.
"The success of serviced apartments business lies in scale, meaning that there should be adequate number of units operating under a brand, having them fitted out in a manner emulating hotel rooms in terms of self-sufficiency, and management through a professional property management agency. And, of course, location matters. Serviced apartments work best in business-oriented cities, and the optimal locations are in and around a city's CBD and SBD areas. Currently, we notice considerable demand for serviced apartments in cities like Bengaluru, Mumbai, Pune, Delhi, Chennai, and Hyderabad. A lot of tourist destinations like Goa, Himachal Pradesh, and Kerala are also seeing an influx of serviced apartment operators," Santhosh Kumar, Vice-Chairman of ANAROCK Property Consultants, says.
Serviced apartments can fall into several tiers in terms of quality and offerings, and likewise in revenue-generation potential. One could look at how pricing works in different grades of hotels in various locations, and then ensure that the pricing for a serviced apartment is at least 20-30% lower, to be an attractive alternative. Largely, branded and well-known serviced apartment chains tend to do better than individual or small-time operators, as they have a better understanding of this business and deploy the right resources to make it work.
"One must keep in mind that starting a serviced apartment in a regular residential flat basically amounts to using residential premises for commercial purposes. This can involve all sorts of hiccups, including permission from the housing society, utilities like electricity, water and parking to be used for commercial purpose rather than their original purpose, taxation issues, etc. It is best to research all the factors thoroughly and ensure that the business does not fall flat due to lack of clarity, authorization, and tax challenges," Kumar says.
Whatever be the case, builders are bullish on the growth prospects of serviced apartments.
"The demand for serviced apartments will increase in the NCR, especially in Gurugram, along with the rising population of millennials and influx of business travellers to the city. These apartments cater to people seeking a luxurious lifestyle with round-the-clock concierge services. With demand rising, many developers are finding a great potential in the serviced apartments industry," Pankaj Bansal, director of M3M Group, says.
M3M has Urbana, M3M One Key Resiments in Sector 67 and M3M Skylofts in Sector 71, which offer ultra-serviced studio apartments in Gurugram.
Gaurav Mittal, MD of CHD Developers, says: "With an increase in buying capacity and constant exposure to international standards of living, the concept of serviced apartments is fast catching on. Serviced apartments cater to a new breed of homebuyers who're longing for comfort, convenience and luxury. With the Indian economy performing well, good growth in the corporate sector, and a more evolved and discerning base of customers, serviced apartments are certainly a good way to go."
CHD's Y Suites on Sohna Road in Gurgaon are serviced apartments providing a smart living social hub. The project offers facilities in retail, health and fitness, clubbing, entertainment, among others.