Sector 67 condominium, HSVP auditorium to make Covid 'hospitals' with 500 oxygen beds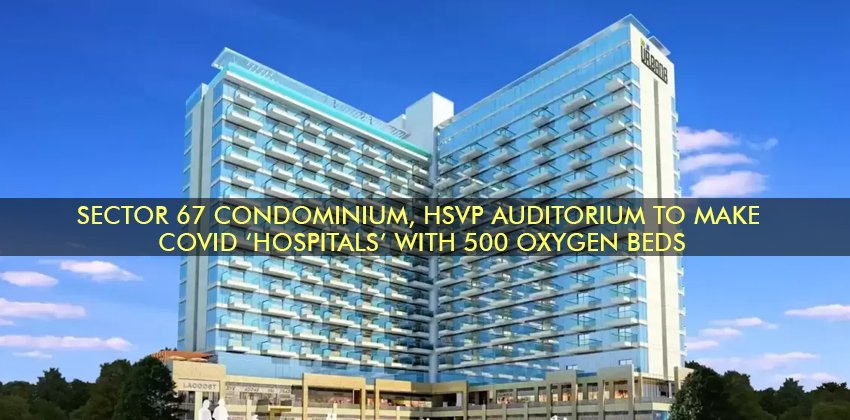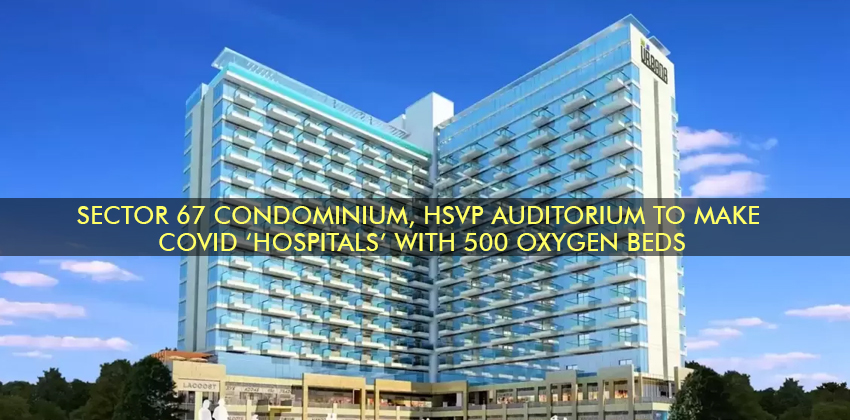 Gurgaon grapples with acute shortage of hospital beds as new COVID cases are rising day by day. In order to take charge of this situation, two makeshift hospitals will be made within a week to treat COVID patients. This will help in collect broken pieces of already overwhelmed healthcare system. One facility will be arranged in vacant flats of a housing society in sector 67 and the other will be at a government auditorium.
This decision was taken by honourable CM, Manoharlalkhattar, who visited the city on Monday and met admin plans to increase the number of oxygen beds. Mr khattar also paid visit to Faridabad, where Gold Field Institute of Medical Science and Research is being converted into a Covid hospital outfitted with 100 oxygen beds.  CM has also approved this proposal to create makeshift hospital in sector 67. Vacant flats having oxygen beds will be arranged by M3M developer's housing project, One key Resiments.
A senior district administration official said, "Less serious patients admitted right now in Medanta Hospital will be shifted to this makeshift hospital in sector 67. This way, we can make available around 400 beds in Medanta. Another 100 bed hospital is likely to come up at the HSVP auditorium in sector 43".  The government also plans to setup two makeshift hospitals with the capacity of 500 beds at SGT Hospital in Budhera. Officials said this facility will also have oxygen support.