Ready Homes Still The Preferred Choice For Buyers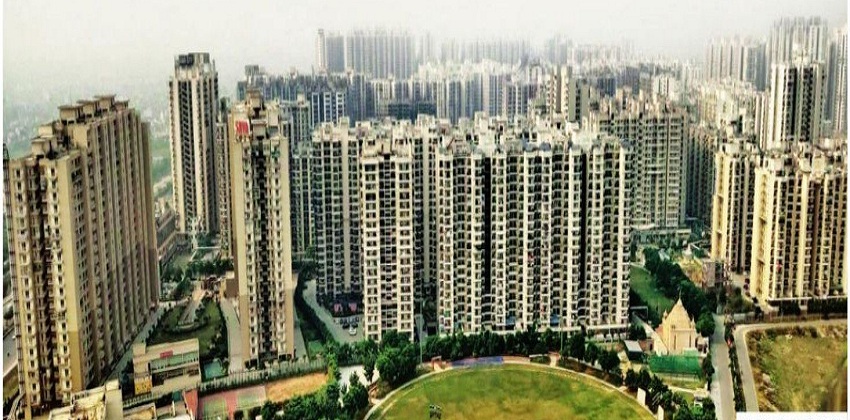 While the Covid-19 lockdown has made manyrealised that owning a home for their families is very important, several home seekers found it appropriate time to buy properties due to reasons like reduction in home loan rates and rationalisation of property prices.Therefore, some developers have not only been receiving constant enquiries for properties but generating sales as well.
Lodha Developers, India's one of the largest residential real estate developers, informed that it has sold about 300 units across multiple projects in Mumbai region since the start of the lockdown about six weeks ago.Marking the occasion of Akshay Tritiya on April 26, the group sold 80 units across its residential portfolio with a high preference for ready-to-move-in (RTMI) inventories and projects with integrated living and high quality property management. Prashant Bindal, chief sales officer, Lodha says,"These times reiterate the importance of owning a good quality home. Lower interest rates on home loans are also helping. There is an increased desire to own a home and buyers are ready to transact with us because of their confidence in our delivery and quality. Buyers now value community living and well managed properties more than ever before."
The auspicious day of Akshaya Tritiya also helped to generate sales worth 1318 crore at three realty projects. A residential project in Thane, a commercial property called `The Gateway' by The Wadhwa Group at Mulund and a high street retail development in Mumbai's western suburb called Auris Galleria cumulatively received the highest one-day sales for any realtyfirm duringthelockdown. All the three projects are being consulted and marketed by The Guardians Real Estate Advisory. Bookings were received from customers after understanding the product and offer through an online video presentation. "While the numbers are satisfying, we firmly believe that without the lockdown these numbers would have been a minimum 20 per cent higher," says Ram Naik, executive director, sales & distribution, The Guardians Real Estate Advisory.
Manju Yagnik, vice chairperson, Nahar Group and vice president, NAREDCO (Maharashtra) is of the view that today buyers are increasingly preferring projects which are either ready-to-move-in or nearing completion as they find it difficult to contribute towards both home rental expenses and home loan EMIs. As per her another major factor contributing to the high traction of ready-to-move-in homes is their ability to see what they are paying for without worrying about possession and other documentation etc.
Pankaj Bansal, director, M3M Group points out that also rupee's recent depreciation has made real estate investments considerably attractive for NRIs which had led to an increase in enquiries from NRIs for ready-to-move-in homes. According to Sunil Mishra, CEO, Trespect, ready-to-move-in properties are gaining traction in the current scenario as they offer a good value proposition for homebuyers and are doubtlessly the least risky. "They also do not attract GST, whereas under-construction properties fall under the purview of OS1′. Also, the price margin between ready and under-construction properties has narrowed down significantly because of the massive unsold stock in most cities. Never the less, even if an RTMI property costs slightly more, its value is assured. Such properties are also in demand because due to the lockdown, buyers are looking for a simpler house hunting process and the due diligence process for RTMI properties is much simpler, too. The uncertainty over Covid-19 and the chances of increased work-from-home in the future are prompting people to buy homes quickly and is also influencing the shift towards RTMI properties," puts in Mishra.
For the last two quarters, Investors Clinic, one of the largest consulting firms in this part of the world, has been receiving queries for ready-to-move-in properties. "The main reason for rising demand in RTMI is the uncertainty of scheduled delivery of under-construction properties. Developers have not been able to keep their timelines in delivering projects. The buyer is smart enough not to get stuck in waiting process, and believe in the hopes sold by builders now.
Covid-19 has added to the demand in RTMI properties. People living in rented properties realised the importance of owing a house in times of such crisis situation, earlier query for finished products were 50 per cent but now they have risen to 90 per cent," avers Honeyy Katiyal, founder, Investors Clinic.
Delhi-NCR is also not far behind when it comes to enticing buyers during this lockdown period. "During this lockdown period, we have made sales of around !60 crore through 150 online bookings. Around 80 per cent of sale is for under-construction properties in Gaurs Siddhartham, Gaur City 7th Avenue, Gaur City 14th Avenue, Gaur City Center, Gaur World Smart Street and Gaur Yamuna City. Apart from sales, we have done healthy collections also. The sales have shown that the people are ready to buy through online if they have faith in the developer and thankfully we have been able to carve out a niche for ourselves through constant delivery of promises," proclaims Manoj Gaur, MD, Gaurs Group and chairman, affordable housing committee, CREDAL (national).
Migsun Group is getting good response from customers in terms of sale and has been generating good leads. "We are trying to give them same experience as that of site visits by providing them with videos of construction site, towers, sample flats tour, lobbies, etc. It has been done so that customer can get the hang of the project," asserts Yash Miglani, MD, Migsun Group.
They have also given offers such as the buyer can give 5 per cent booking amount which the builder will count as 10 per cent additionally as they are giving 151 household items with every booking. "We have done almost 150 bookings since the lockdown and our major focus is on Noida, Greater Noida and Raj Nagar Extension," adds Miglani.
Bhutani Infra has closed around 300 units during the lockdown and around 100-150 are more expected till the lockdown is lifted. "At a time when coronavirus has brought down to slowdown, it was imperative for developers to come out with some out-of-the-box idea. This is when we came out with virtual tour of all our projects where people can idea about current development, how will it look in future, etc.," affirms Ashish Bhutani, CEO, Bhutani Infra.
During lockdown 360 Realtors, a prominent advisory firm, got around 16,000 leads and have been able to close 400 online bookings from these leads. "Site visits and face-to-face meetings were not possible during this period, so we only got online inquiries. In fact, in normal circumstances also our major lead generation was through online only. We are doing video conferencing with customers to explain the projects and are also taking them through virtual tours of projects. We try to give as much information as possible to make it easier for them to take a decision," discloses Ankit Kansal, MD, 360 Realtors.
Ironically, as Ashish Sarin, CEO, Alpha Corp points out, thatthe present situation has resulted in investors negotiating great price deals with the developers, who are desperately looking at liquidity.
Source : Mail Today 4 may 2020