Investing in real estate? Residential property is your best bet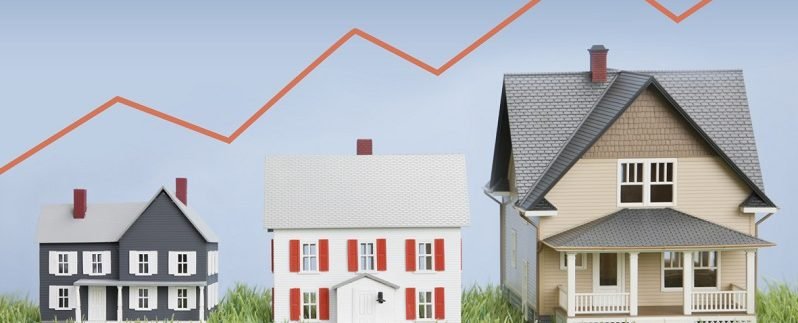 Residential real estate has remained the most favoured asset class for investors as the segment attracted 56% of the overall investment in the first half of this year.
Residential projects, including townships across India, received investments worth Rs 9,000 crore, more than double the funds attracted by office and commercial projects, showed a JLL India report.
Such amount of investments include equity and debt investments from both domestic and foreign institutions.
"The office asset class saw lower investment in the first half of 2017 compared with a year-ago period due to a lower number of equity deals. The residential segment, on the other hand, has cornered more than half the total investments during this period, thanks to the growing confidence among institutional investors owing to policy reforms," said Shobhit Agarwal, MD capital markets and international director, JLL India.
While Real Estate (Regulation and Development) Act, 2016 (RERA) and Goods and Services Tax (GST) have already been implemented, demonetisation as well as the Benami Property Act promise to make residential real estate far more transparent than it was ever before.
In one of the largest investment transactions that took place during the quarter included Piramal Fund Management extending a loan of Rs 1,800 crore to Lodha Developers. In another deal, Sare Homes raised Rs 435 crore from Altico Capital and KKR for a Gur gaon township project. According to experts, the preference for investment is led by the demand for homes with burgeoning middle class in the country and the push for affordable housing.
"While everybody's bullish about offices due to the demand-supply situation, we also need to consider that mortgage to GDP ratio in our country is less than 10%, which implies that the residential story will go on for the next 20 years and therefore, will continue to attract capital. We have started seeing more equity-oriented deals in residential space than debt. Investment transactions for office properties have usually been lumpy and therefore, a single office deal can skew the statistics in India," said Ambar Maheshwari, CEO-Private Equity , Indiabulls Asset Management Company . On Wednesday , the Reserve Bank of India reduced the repo rate by 0.25 basis points to 6%, which is expected to help enhance homebuyers' affordability and revive demand for housing.
According to experts, the move is likely to impact sales positively in the upcoming festive season that usually witnesses several housing project launches.
A stable government and implementation of reforms such as the GST is helping India attract the highest interest of global investors.
Real estate, as the most important investment asset, has witnessed a surge in flow of foreign investments. With the sector undergoing a transformation through the RERA, affordable housing focus and the Real Estate Investments Trusts (REITs), domestic investors have also joined in the bandwagon. 
source: indiatimes