6 Awesome Facts You Can't Ignore About South of Gurgaon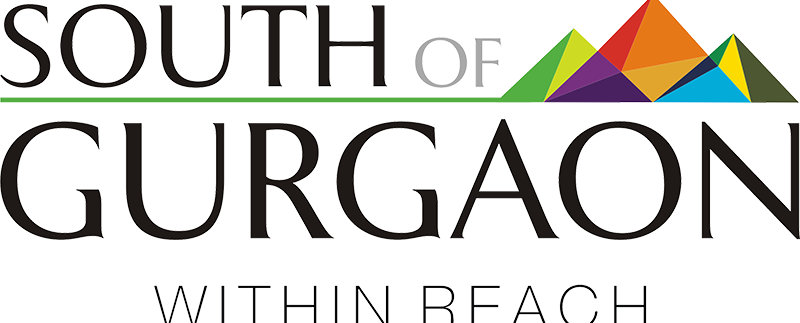 Experts are already calling it the rising star of Gurgaon and whatever your take on the Millennium City (or its traffic), there is no denying that South of Gurgaon – also known as Sohna – will continue to soar to new heights for the next 16 years (at least).
South of Gurgaon is steadily poised to become what Gurgaon ought to have been and there lies the twist in the tale of Gurgaon's success. Many cities want to emulate Gurgaon's growth model – but avoid its haphazard planning. Although Haryana Government is trying to address Gurgaon's infrastructure woes (and that will take time) – it is also helping to develop more residential, commercial and industrial space – amply available on the south of Gurgaon.
Gurgaon – as you may already know – is a leading financial and industrial hub. It has one of the highest per capita incomes in India and being close to it has many advantages.
"There is a large inflow of working population into Gurgaon every year, which translates into strong demand for housing in peripheral areas".This is one of the major reasons why there is such a huge rush of end users towards South of Gurgaon, which is so well connected to Gurgaon.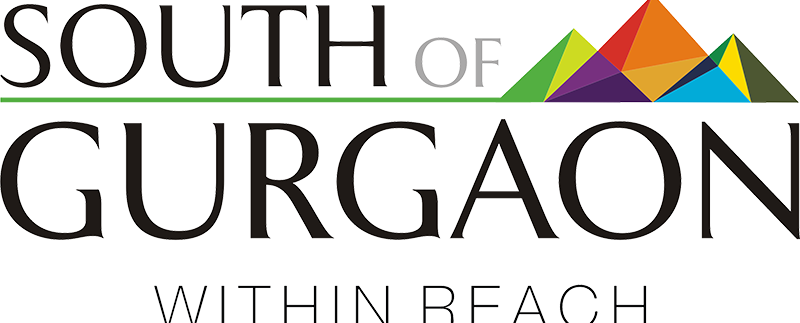 So what are the 6 awesome facts you can't ignore about South of Gurgaon? We list them below – but not in any order of priority.
South of Gurgaon is Easily Accessible From All Major Cities in Delhi NCR
South of Gurgaon possesses a strategic (and great) geographical location. It is easily accessible from all the major cities in Delhi NCR, i.e. South Delhi, Gurgaon, Faridabad and Noida – and will be even more accessible moving forward, as you will read below.
Those who have already shifted to the South of Gurgaon will tell you that access to South of Gurgaon is no longer an issue. Residents who work in Gurgaon can conveniently reach their offices in 20-30 minutes – or less.
Close to Gurgaon – The Millennium City

Just a 15 minute drive from Gurgaon's prime Golf Course Extension Road

Hassle free drive from Rajeev Chowk, NH8, Subhash Chowk and Hero Honda Chowk

Well connected to major landmarks
Educational Hubs
Close to India's top educational institutes:
Delhi Public School

Ryan International

GD Goenka World School

KR Mangalam University

Amity University

Ansal University

DPD MarutiKunj

Pathways World School

JK Business School

KIIT Engineering College

Many more
Health Centres
Close to top hospitals & medical centres:
Medanta

Artemis

Fortis

Max

Paras

Many more
Hospitality
Close to top hotels like:
Country Inn

Westin

Vivanta (Taj)

Crowne Plaza

Many more
Business Hubs
Close to top MNCs like:
Cognizant

Google

TNS Global

Software One

Huawei

Aricent

Pfizer

Atos

Genpact

Rockwell Automation

IMT Sohna
Retail & Entertainment Hubs
ILD, Raheja

Omaxe

SRS Mall

Spaze Mall

Anchor stores like Shopper's Stop, Big Bazaar, Bharti Easy Day, Spencer, Aditya Birla's More, Food Courts, etc.
Future Connectivity
South of Gurgaon's strategic location (from a residential, commercial and industrial perspective)is being further strengthened to reduce travel time to other NCR cities (or beyond) – via upcoming projects such as:

Metro connectivity from HUDA City Centre, Gurgaon

Badshahpur Flyover, a 2 km elevated road for a fast, hassle-free drive

Orbital Rail Corridor connecting with all major cities of the NCR (and beyond)

Kundli-Manesar-Palwal (KMP) by pass from the south side of South of Gurgaon (under final stages of execution)

Delhi-Mumbai Freight Corridor (DMIC)

South of Gurgaon Will Gives You a Higher Return on Investment
Due to the shortage of land in Delhi and Gurgaon, almost every major developer has invested in South of Gurgaon property. Property prices here have actually risen by 10-15%.
But in contrast – over the same period of time:
Property prices fell in many of Delhi's prime areas (see below) by 10-20%:

Vasant Vihar, Defence Colony, JorBagh, Golf Links, West End Shantiniketan, Prithviraj Road, Aurengzeb Road

Property prices in Gurgaon remained static (Rs. 6500 – Rs. 17000 psf) – with discounts being offered to promote sales
Property prices in Noida remained static (Rs. 5500 – 8000 psf) due to excessive inventory, and developers under pressure to sell
This points to 2 things
Buyers and investors:
Paid 10-20% less for properties in South Delhi, Gurgaon and Noida
Paid 10-15% more for properties on South of Gurgaon
It also points to an important trend
Many experts – including the Government of Haryana – feel that this positive trend of property appreciation on South of Gurgaon will continuefor at least the next 16 year still 2031, by which time:
South of Gurgaon's population will grow 10-fold to reach the 6, 40,000 marks…
…but in a more planned manner than Gurgaon
The growth of South of Gurgaon will also be fuelled by two more important factors:
The outsourcing industry, which hires more than 5 lakh people in Gurgaon (directly and indirectly), and over 200,000 workers in factories including Honda's and Maruti's (in or around Gurgaon), will continue to grow – and fuel the demand for housing that Gurgaon cannot possibly meet.
More than 250 of the Fortune 500 companies, it is estimated, have their offices in Gurgaon. These include companies like PepsiCo, Coke, Gillette, Google, Dell, Microsoft– to name a few – along with Maruti, Hero Honda and other Indian companies. As more companies come in, they will find a more cost-effective property option on South of Gurgaon compared to Gurgaon.
For all these reasons, buyers and investors looking for affordable housing options or long-term investment horizons are taking advantage of this opportunity now before it slips out of hand. Because they know that once the infrastructure projects and industrial estates are up and running, the prices will skyrocket.
You Will Find South of Gurgaon More Affordable
Gurgaon's residential real estate market is overcrowded and expensive – like Delhi's. If you're working in Gurgaon and are on the lookout foraffordable housing in the Millennium City, chances are good (pun unintended) that you won't find any option within your budget – unless you've sold or inherited property.
So investors and buyers have started moving towards the next best option-Gurgaon's outskirts – i.e. the 23 km stretch on South of Gurgaon. It presents a golden opportunity in terms of cost, connectivity and infrastructure- because it offers you one thing Gurgaon cannot:
Affordable, high-quality housing at half the price
South of Gurgaon Is The New Home to World-Class Infrastructure& Facilities
The greatest thing about South of Gurgaon is that it provides you the best of both worlds at half the price:
The luxury of living away from the chaos of a crowded megacity (Gurgaon)

Best-in-class amenities, safety and security
So after a hectic day, you can still unwind easily by heading to your gym or going convenience shopping – all within walking distance.
At least 14 things you will start seeing soon on or around South of Gurgaon are:
Wider and better roads

A sequential, more organized development of housing and commercial projects

More schools and hospitals near residential areas

A 2 km elevated road towards Badshahpur Market

An 8-km long, 60-meter wide sector road from Golf Course Extension Road (Gurgaon) to Sector 5, Sohna

A 6-lane, 90-meter wide South of Gurgaon – with National Highway status

2 clover-leaf junctions on the KMP Expressway to further enhance accessibility

A Disney Park

A 1700-acre Industrial Model Township (IMT) – 3 times the size of IMT Manesar -between Sohna and KMP Expressway

3 Theme Hubs

Leisure Hub

Sports Hub

Leather Hub
The world's 2ndlargest Gold Refinery by MMTC

6,110 hectares (15,725 acres) of world-class development
5000 Acres of planned residential and commercial development in over 20 Sectors along with 2600 acres of open green spaces

Keystone Knowledge Park and Biotech SEZ for the Pharmaceutical industry




(on the Sohna-Palwal Road)
South of Gurgaon Is Greener than Gurgaon
If you're a nature lover who prefers to return home to a calm neighbourhood and a fresher environment, you will find living on South of Gurgaon a lot more invigorating than living in Gurgaon, because:
South of Gurgoan is home to Damdama Lake– one of Haryana's largest natural lakes -and an environmentally protected zone.
South of Gurgaon is flanked by Aravali Mountains– one of the world's oldest mountain ranges – and also an environmentally protected zone.
South of Gurgaon is popular for its hot sulphur springs – known for their medicinal properties. The springs are located at the foot of a rock, and are capped by a dome believed to have been built in the 14th century, though they are believed to date back to the times of thePandavas.
It will always have a green cover of more than 2600 acres.
South of Gurgaon Will Soon Be What Gurgaon Ought to Have Been
Many of us who are all too familiar with Gurgaon are actively considering shifting a little further off – to a cleaner, better planned location nearby because:
Gurgaon roads are generally overcrowded and often unnavigable, especially during peak hours

Gurgaon lacks basic civic facilities such as:

Drainage and sewage systems

Public sidewalks

Adequate parking

Decent roads

Proper citywide system of public transportation

Proper public garbage disposal system

Gurgaon has about 10% of Delhi's population but is almost as bad as Delhi in terms of air pollution (Delhi is one of the most polluted cities in the world, and according to some estimates, the most polluted city in the world).