M3M delivers 8 real estate projects in a span of 3 months with a total of 30 lakh sqft area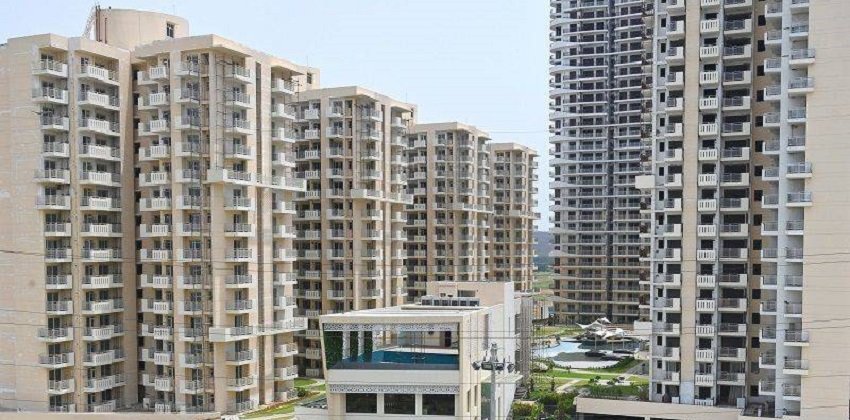 With the latest announcement of delivery of its five marquee projects – M3M Sierra, M3M Natura, M3M Ikonic and M3M Marina and M3M Urbana Business Park, M3M has become the first developer to deliver eight real estate projects in a span of barely three months. Earlier in the month of July, M3M had announced the delivery of two commercial real estate projects-M3M One Key Resiments and M3M Urbana Retail, with a sales value to the tune of INR 900 crores. In August, the company announced M3M Tee Point which comprises of customizable office spaces. This spate of project deliveries comes in the wake of the COVID-19 pandemic which has otherwise disrupted the real estate sector. The 8 real estate projects which have been delivered are of sales worth 3200 crores, 90% of these projects are already sold out.
"The four residential projects located in sector 68, Gurugram are amongst our key offerings that have been conceptualized with the vision of a plush lifestyle. The highlights of the offerings are well-ventilated homes, the vast green landscape, surrounded by water bodies, and the breathtaking view of the Aravallis which enables the residents to experience a perfect blend of modernity and nature. With the announcement of these four residential condos, we have added 1000 apartments to our 'ready-to-move-in' inventory. The commercial offering, M3M Urbana Business Park is located on Golf Course Road (extn) that has emerged as a preferred realty address owing to its strategic location and excellent connectivity." said Pankaj Bansal, Director, M3M Group.
About the projects:
M3M Sierra, M3M Natura, M3M Ikonic and M3M Marina are the residential projects delivered in September
M3M Urbana Business Park, also delivered this month, is a commercial project which is part of the sprawling 17 acre, one-of-its-kind, leed certified, master development M3M Urbana 
M3M Sierra, located in Sector 68, comprises of 500 units. With an enchanting backdrop of the Aravallis and an expansive water body on the other, the residents would wake up to breath-taking views and revel in sunset moments in the evening.
M3M Natura comprises of 2 BHK apartments+study area with 300 units. It is ideal for an aspirational, yet price conscious home buyer.
M3M Marina comprises of 3bhk apartments with 200 units. It is conceptualized meticulously for home buyer's luxury. Another luxury residence M3M Ikonic comprises of 112 units.
M3M Urbana Business Park offers modern day premium work space and retail hub which spans across 20 floors. The project presents an environment with cutting edge technology, state-of-the-art architecture and world class facilities.
About M3M:
M3M today, is No.2 developer in India & No. 1 in North India, recognizing aspirations in lifestyle evolution and responding with projects that capture the unique spirit of changing India. M3M properties exemplify a perfect combination of contemporary architecture and world-class amenities for an indulgent lifestyle. The group is also coming up with North India's first and only Trump Towers located at Sector 65, Golf Course Road (extn), Gurugram.
M3M group has emerged as an illustrious real estate developer with speed, class and innovation being at the core of its vision.. M3M Group recorded sales worth Rs 1150 crores during the July- August 2020 period on launching Unlock Gurugram campaign across spectrum.
M3M signed a landmark agreement with SWECO AB –a Swedish giant to develop a Sustainable Smart City – M3M Smart city Delhi Airport. Landmark project will attract foreign investment of around US$ 2 billion. This will be first of its kind in the entire Asia, a mixed-use development spread across 165 acres, strategically located near IGI Airport.
Source : Magic Bricks