Gurugram's commercial market continues to shine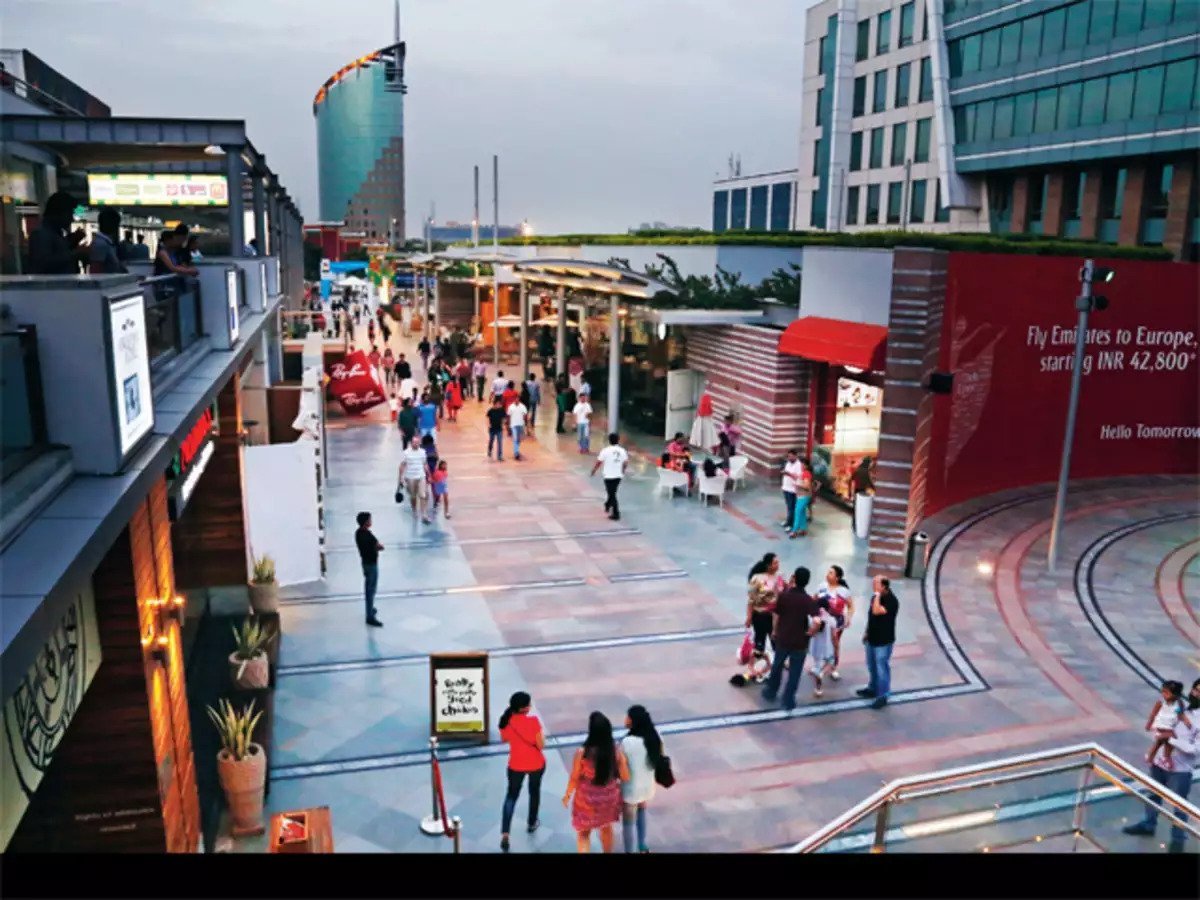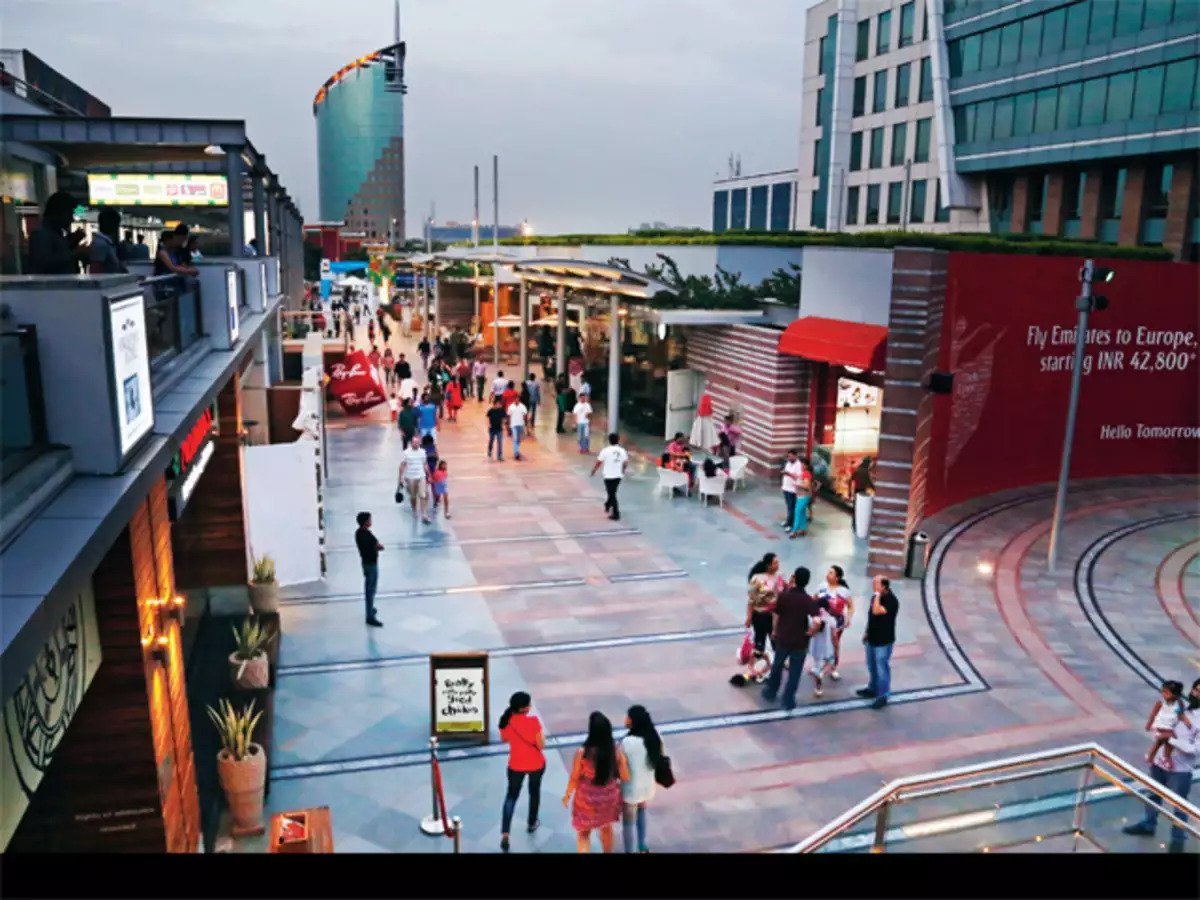 As industry expects further growth, a series of project completions, new launches, and pre-commitment from tenants have made the city's commercial property market premium and unique. There is growth ahead!— Ankit Sharma
Gurugram's commercial real estate market is set to scale new heights. A series of completions and new office project launches have made the market investment worthy. Take for example the news on Singapore-based CapitaLand group firm Ascendas.
The company has leased around 6.5 lakh sq ft area in its IT-SEZ at Gurugram to various corporates. In another key development, DLF Ltd has pre-leased almost 100% of the 2.5 million square feet in Cyber Park, Gurugram, to marquee tenants. "With the building nearing completion, rent commencement shall commence within this fiscal," a press announcement by the firm for the first quarter of the current financial year said.
Experts says that these developments are significant for Gurugram's real estate market.
"Demand for Grade A office space is on the rise across cities, as both large corporates and startups are looking to expand their business or establish base. Gurugram, with its easy accessibility to the national capital, can offer Grade A office space tenants just the right mix," Santosh Kumar, VC of ANAROCK Property Consultants, said.
Developers say that due to a high demand for quality offices there will always be a shortage of office supply. This is also true because new supply gets absorbed very fast.
"In the last three years, Gurugram has continued to register strong leasing activity, grabbing over 50% of the leasing business in the Delhi NCR and has remained on top. Thus, supply of new office spaces, too, would be absorbed by expansion in a very short span," Gaurav Bhalla, MD of Vatika Business Centre, said.
"There has been a big shift in all big corporates going forward and considering only single ownership developments for leasing. This, in turn, is driving all large institutional investors, combined with regional developers, to start new, large single-ownership office parks and that's exactly matching the need of Grade A companies which prefer Gurugram for larger volume, long-term office establishment and expansion plans," Harinder Singh Hora, MD of Reach Group, says.
WHAT DO STATS SAY?
As per ANAROCK research, Gurugram saw close to 1.2 million square feet of new commercial supply in the first half of 2019, while absorption close to 1 million square feet during the same period. Amongst prominent new commercial supply added in Gurugram were Landmark Cyberpark and Bharti Worldmark, each of them spread over nearly 5 lakh square feet.
"A few things have worked in favour of Gurugram. One, the relatively lower rentals. Two, Metro connectivity and proximity to the airport. Three, a large residential catchment area and, finally, addition of Grade A supply of office space. Our data shows that in 1999, the Cyber city had just over 1 lakh sq ft of Grade A commercial space in gurgaon. Today, it has nearly 13.8 million sq ft," Samantak Das, chief economist and head of research and REIS at JLL India, says.
JLL data shows that Golf Course Road has a similar story. "In 2002, it had less than 2.5 lakh sq ft. Today we are talking about almost 8.6 million sq ft. All this stock has been added between 2002 and 2017, after which there was hardly any new stock addition," Das says.
Golf Course Extension Road (GCE) has also seen tremendous growth in office space supply. From 2.15 lakh sq ft in 2009, the stock of office space is 7.88 million square feet today, JLL data shows.
Areas like DLF Cyber City and GCE in the city will continue to cater to demand from IT and ITeS sector companies. "Golf Course Extension Road is also emerging as a prominent office corridor in with huge supply pipeline slated to be completed in the next 3-4 years," Das said.
THE IMPACT
Santosh Kumar of ANAROCK's said that owing to the rise in demand from tenants, developers are providing state-of-the-art amenities to their clients, yet remaining cost-effective. Also, co-working spaces are gaining prominence. "Besides these emerging trends and its positive impact on commercial demand and supply, residential segment will also see the spill over demand of this. Migrant population, which is ever on the rise, will keep the momentum going in Gurugram. However, this will largely benefit those areas which are easily accessible or well-connected to these major employment hubs," Kumar says.
Gurugram's commercial market continues to shine
"The office space is moving towards the new business districts. These emerging districts are now big in terms of new age office space in modern buildings, many of which are green buildings," Samantak Das says.
"Huge demand and absorption of these office parks will accelerate demand for housing in Gurugram and the cascading effect will perk up demand for retail spaces, hence great news and increase in demand for real estate sector overall for the region," Hora of Reach Group says.
Based on the developments so far, coupled with policy reforms, developers are confident of a stronger surge in rates.
"An increasing number of private equity funds showed interest in commercial office space in 2017, a trend that continued in 2018. And, now, with news of India's first REIT trickling in, commercial office space will have an upper hand in real estate assets.
"The likely trend in 2019 is further infusion of liquidity in commercial property and developers will come up with more projects in this segment. This will get more attention due to a sluggish residential real estate market at present," Uddhav Poddar, MD of Bhumika Group, said.
Source :toi