Emaar India marks a classy debut in the smart homes market with 'Emaar Digi Homes'

Setting a new benchmark in luxury living, Emaar India has launched its smart homes project called Emaar Digi Homes at Golf Course Extension Road, Sector 62, Gurugram. Spread over 5.64 acres and with 80% open spaces and landscaped greens, the Emaar Digi Homes project comprises of homes that are voice and touch automated. The homes are equipped with home assistants that can close the curtains, set the lights as per your moods, control room temperatures or just play the music you like; all at a voice command! This is the beginning of your journey into smart luxury.
You enter a sprawling sales experience centre located at Sector 61 quite adjacent to the actual project location, and you sense something different about this one. There is a team of experience-agents scurrying about with potential customers but with great poise and with a singular intent of making them see the beauty of what they are going to create. The subtlety puts you at ease immediately. A very detailed caricature of the project tells you its proposed layout and you can see the 2 & 3 BHK apartments shall have a 270 degrees panoramic view of the Aravalis. Well, when you stay at a place like Gurugram, any such promise piques your interest considerably.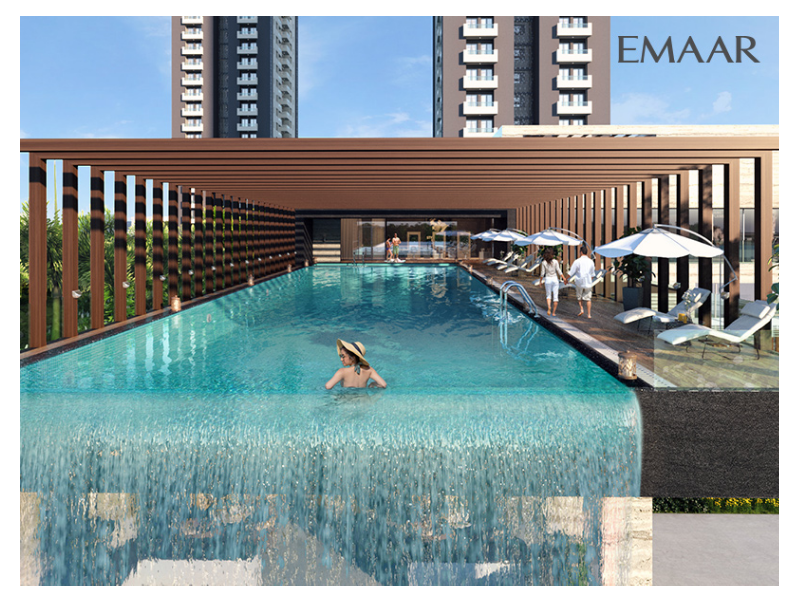 The tour starts with an escort to the AV room to view the vision of the project and the offerings. There has been a special focus on luxury amenities that complement the new age smart lifestyle; amenities like VR gaming zone, temperature-controlled infinity pool, AV room, Spa & Salon, Yoga Terrace, Sports courts and many more have been provided. Further, there is a co-working space, crèche, voice-enabled 3-tier security systems and the area dedicated to amenities per individual is thrice as compared to the competition- all in all, an all-inclusive set up for your busy Millennial lives.
What is also explained in great details is the sustainability focus of the project and we must say; it is quite impressive. With a GRIHA rating of 4, Emaar India seems to be taking the 'go green' responsibility gravely. The waste recycling is proposed to be done within the project premise, Aluminium Formwork has been used for construction and so are reflective paints, solar energy and many more.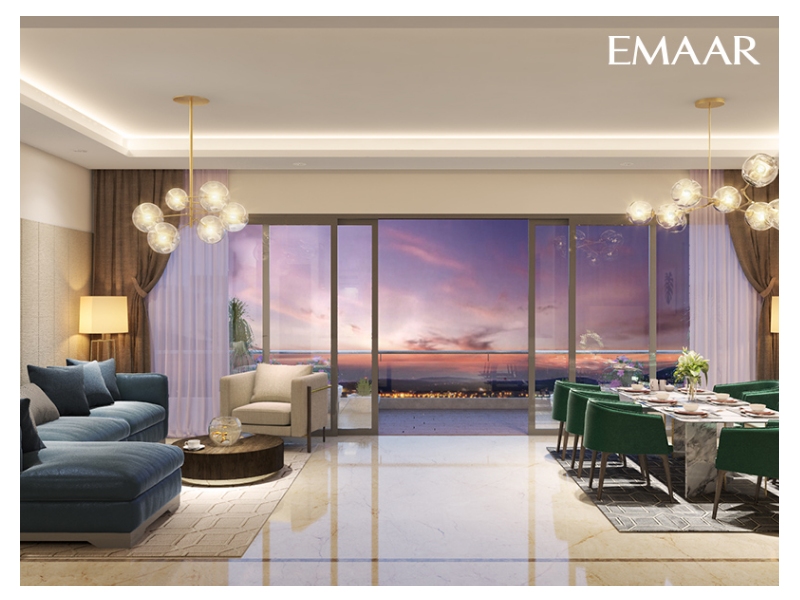 The sample apartments are a delight to be in with all the smart home features being displayed in great detail. It takes all your might to not be heavily impressed when the kitchen glass is frosted at your will and the bedroom is set to movie night with a single voice command entailing dimming of lights and the TV comes on. And to think, these are just a few of the many things smart home can do. There are no wardrobes provided but a walk-in closet gets the brownie points! Emaar Digi Homes has been meticulously designed keeping the internal wiring smart equipment friendly and with plenty of room for you to customize it and add on to the automation features without having to change any part of the wiring. A special mention here about the extraordinarily spacious balconies which is a rare luxury to find these days.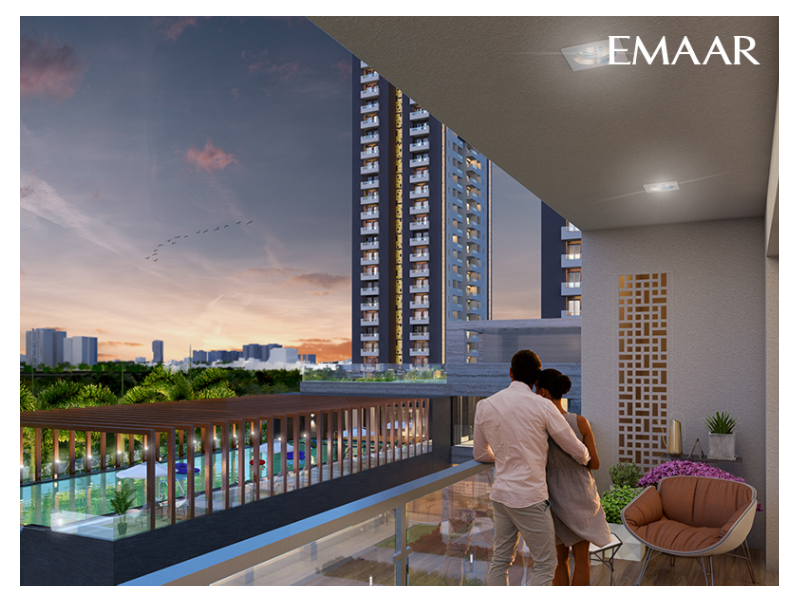 Having said all the above, what takes the cake is the Virtual Reality experience of the project. You are taken on a virtual tour of the clubhouse and balcony views and it is an enticing affair. Seldom do you get to tour your future home because a lot of it is usually left to your imagination. However, Emaar India has gone out of their way to maintain the transparency and have tried their best to download their vision of the project to you, as a customer.
What also works for the project is its location. Located 45 minutes from IGI Airport and less than half an hour from Cyber Hub, Emaar Digi Homes is quite a steal starting at Rs 1.5 Crores. We suggest, if not for investment, this sales gallery is worth a visit just to experience what a thoroughly impressive project tour is made of. And who knows, you might just change your mind!
Source : TOI