Dwarka Expressway stretch in Gurugram to be opened in December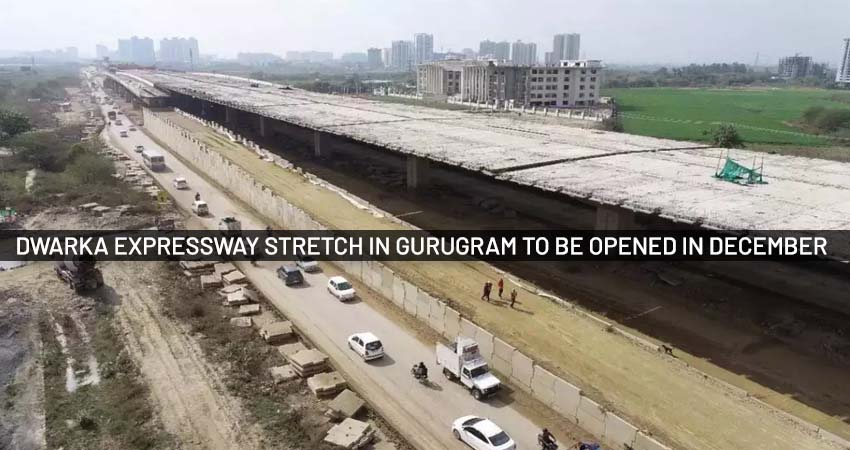 The National Highways Authority of India (NHAI) has intensified efforts to complete the Gurugram section of the Dwarka Expressway before the December deadline in order to open the 19km-stretch this year. To ensure the project is finished by December and the expressway is open to travelers, a larger team is on the job around-the-clock. More equipment is placed throughout the day, and the project is regularly monitored. The 29 km highway, which is expected to cost Rs 9,000, is planned to be the northern ring road connecting Delhi and Gurugram, an alternative to the National Highway-48. Beginning in Shiv Murti in the nation's capital, it will continue to Kherki Daula in Gurugram.
The expressway being developed along the new sectors in Gurugram would be a crucial route for thousands of residents in the NCR region, in addition to relieving traffic on NH-48. At some point, it will also link the city to the highway that would eventually connect Delhi and Mumbai, two of India's largest cities. The expressway's 18.9 km segment in Gurugram will open first, but the rest of it in Delhi won't be finished until the middle of 2023. A cloverleaf intersection of roads (a junction of highways that resembles the pattern of a four-leaved clover) is being erected close to the Kherki Daula toll plaza and is one of the crucial structures in Gurugram that are currently under development.
Four loops at the crossroads would provide smooth travel to the under-construction Delhi-Mumbai expressway, Southern Peripheral Road (SPR), Central Peripheral Road (CPR), and Delhi-Gurugram Expressway. Officials now anticipate that the construction of the cloverleaf will be finished by November or December even though it was initially scheduled to be finished by October. Declared in 2007, work on the expressway's Gurugram segment started in November 2019, but it wasn't possible to begin building in Delhi until September 2020. The project's original completion date was set for the end of 2021, but delays in relocating existing infrastructure, land-litigation concerns, lockdowns brought on by the epidemic, and construction bans because of severe air pollution in the NCR caused work to be repeatedly delayed.